The planet's resources are finite, and it's our responsibility to use them wisely while maximizing their benefits.
Volvo Construction Equipment (Volvo CE) is committed to promoting a circular economy approach that not only conserves resources but also offers significant advantages such as cost savings, reduced lead times, and enhanced machine uptime – all while ensuring the quality and warranty of brand new machines and parts.
Here are three ways to get involved.
Choose Volvo Approved Used Equipment
When expanding your equipment fleet, consider opting for a used machine from Volvo CE's Approved Used Equipment service.
A Volvo Approved Used A40G articulated hauler, for example, saves approximately 100 tonnes of CO2 emissions versus buying a new machine.
Beyond the environmental benefits, opting for used machines comes with financial advantages, as they are more budget-friendly than brand new ones. Plus, you won't have to wait for extended delivery times.
Volvo-trained technicians thoroughly inspect the machines to ensure quality, performance, and reliability. Each purchase also includes a Volvo Approved Used warranty, providing you with peace of mind knowing you're investing in a high-quality, ready-to-work machine.
Get a second life for parts with Volvo Reman
Instead of purchasing new parts, consider replacing them with refurbished ones from Volvo Reman. The process takes used, worn parts and often improves them by incorporating available updates and the latest specifications.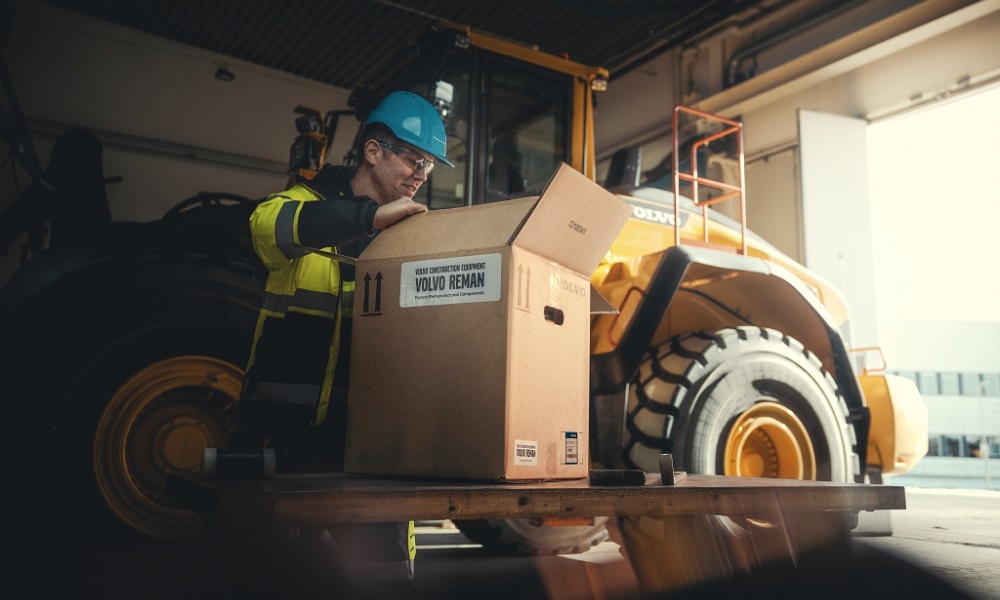 This not only benefits the environment by reusing 85% of the original materials and recycling the rest but also significantly reduces CO2 emissions, as it requires 80% less energy than manufacturing new components.
Volvo Reman also offers quicker delivery and replacement compared to traditional repair methods, resulting in improved machine uptime. With the added benefit of a warranty equivalent to that of a brand-new component, all at an attractive price, it's a popular choice among Volvo customers. 
Extend the life of your machine with a Volvo Certified Rebuild
Don't retire your machine prematurely; give it a second or third life with a Volvo Certified Rebuild.
In Volvo certified workshops, worn parts are refurbished or replaced with Volvo-approved used parts. The process can also incorporate updates such as air conditioning or new seating to meet your unique requirements, ensuring that your machine is up-to-date with the latest technical specifications.
Contact your local Volvo CE dealer today to explore these options for improving both sustainability and your bottom line.